Property Nominations Currently Being Accepted
On November 4, 2008, Cobb County voters overwhelmingly approved a $40 million bond referendum to purchase property for future

park development. With 90% of Cobb County already developed, 65% of Cobb's voters approved the bond referendum. Now through January 31, 2009, property nominations are being accepted for consideration of properties being purchased for future parks. To nominate a property for consideration, click on the button found in this article or follow this link.
The approval of the 2008 bond referendum follows on the heels of the successful 2006 parks bond referendum. In 2006, Cobb voters overwhelmingly approved issuing a $40 million bond to purchase properties for parks. The county has since worked diligently to enhance quality of life in this category, including the acquisition of more than 300 acres of greenspace. Follow this link information regarding the properties purchased from the 2006 bond referendum.
Now is the Time to Register for Spring Sports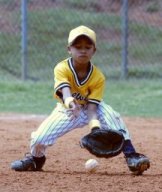 Registration for all spring sports programs is coming up fast! All spring youth sports programs will begin open registration in January for the upcoming season. Now is the time to find the best program for your child as there are activities all over the county for youth from ages 4-19. Practices and games will begin in February. Youth sports in Cobb are managed by youth associations, so registration dates and times will vary. To find specific information on the sport of your interest, see the youth athletics web page here. Most youth associations have web sites or phone numbers where you can find additional information.
Adult spring softball registration begins in February. For those interested, you can download a softball registration packet on the adult softball web page. See the adult athletics web page for a listing of all programs.
Harrison Tennis Center Wins Award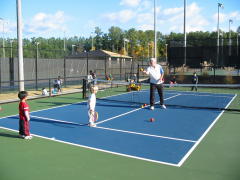 Harrison Tennis Center has been named the recipient of the '2008 QuickStart Award'. The United States Tennis Association - Southern Section continues its tradition of annually honoring an outstanding participant in a USTA sponsored program. This award recognizes facilities or organizations as the USTA - Southern Section's most outstanding QuickStart programs. The award is given to an individual or organization for outstanding participation, performance, and promotion of QuickStart programs. This award will be presented at the opening session of the USTA - Southern Section Annual Meeting in Atlanta, GA, January 16, 2009.
USTA's QuickStart program is a program that teaches tennis to youth players and special needs players on 36' mini courts. Harrison Tennis Center was selected in 2007 as a pilot program site and within a few weeks the program was filled with participants. In 2008, Cobb County, along with supporting grants and sponsorships from USTA, ALTA, and other organizations and businesses built the first USTA approved 36' QuickStart tennis courts in the country. The Harrison Area Community Tennis Association, headed by president Jenny Christoffersen, and facility manager Steve Lottinger, were instrumental in organizing this fund-raising effort.
The courts have become an instant hit with youth players and special needs players. The courts are filled daily with instructional programs, and a regular special pops tennis program has also been successful. Congratulations to the Harrison tennis staff, instructors, and the Harrison Community Tennis Association for making this program and facility a successful model for this USTA program.
2008 'Fun in the Park' Photo Contest Results
Entries have been submitted for the 2008 'Fun in the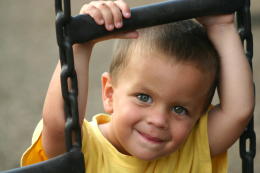 Park' Photo Contest and the entries have been reviewed by a panel of seven judges.  The judges were comprised of members of the Cobb Photographic Society (Jerrie Paschal, Mary Abernathy, and Don Grider), Cultural Affairs Arts staff/instructors (Nelah Gabler, Ann Tewelow, and Sheila Giddens) and Parks staff (Mark Chandler). There were about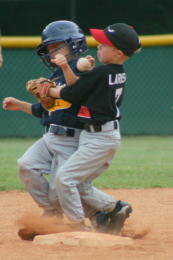 270 entries for the judges to review, by far the most that had ever been entered.  Many great photos were submitted making it very difficult for the judges to select the very best. 
The winning photographers were: Amy Wade, Savannah Billington, Loretta Brucciani, Jacqueline Landa, Eileen McDermott, Stephanie Freitas, Jayden Medina, Claire Hunkler, Ginny Jarvis, Kaye Wilson, Amy Hunkler, Adrienne Wilson, Susan Tyrlick, and Kris Wooten. The winning photos can be viewed here.
Thank you to everyone who participated! There will be a new contest for 2009, start taking your photos for the 2009 'Fun in the Park" Photo Contest!




Upcoming Events
The Art Station - Big Shanty

January

Gallery Exhibit

Kid 'K'reations

Art from local elementary school students

Monday - Friday 10:00am–5:00pm

The Art Place

January 8-30

Gallery Exhibit

Delilah Dawson

One woman show

January 16-17

Theatre

'A Summer Night's Dream'

by William Shakespeare

presented by the Master Academy of Fine Arts

7:00pm performance (January 16)

3:00pm performance (January 17)

For tickets, call (770) 650-2773

January 29-31

Theatre

'Ann of Green Gables'

by the Christian Family Theatre

7:00pm performance (January 29-30)

2:00pm performance (January 31)

Mable House

Arts Center

through January 14
Gallery Exhibit

SCAA Permanent Collection Exhibit
Monday - Friday 10:00am-5:00pm

Call (770) 819-3285 for weekend hours

January 20 - February 17
Gallery Exhibit

GA Friendship Quilters Exhibit
Monday - Friday 10:00am-5:00pm

Call (770) 819-3285 for weekend hours

For more information about upcoming events at The Mable House visit www.mablehouse.org

Civic Center -

Jennie T. Anderson Theatre

January 19

Martin Luther King Celebration

For information, call (770) 528-8490

January 29-31

'Footloose'

Encore Series

For information, call (770) 528-8490

Civic Center -

Hudgins Hall

January 16-17

Georgia Special Olympics

For information, call (770) 528-3223

January 24

Families With Children From China

For information, call (770) 795-9349

January 25-31

Cobb County Junior Basketball Tournament

For information, call (770) 578-9326

Sweetwater Tennis Center

January 15-19

Adult/Senior tennis tournament

Entry deadline: January 9

For information, call (770) 819-3221

Ron Anderson Recreation Center

January 16

Let the Teens Talk

Topic: Peer Pressure/Bullying

Come enjoy a night designated for teenagers ages 13-18 to socialize and interact with their peers. We invite teens to discuss different topics that affect their everyday lives.

6:00pm-9:00pm (Free event)

Cobb Gymnastics Center
January 17

GA Special Olympics Gymnastics Competition
Program Registrations

Get PINned - Conveniently register for parks programs from your home or office with EZ-Reg.  A Personal Identification Number (PIN) and Internet Log-in number are required to register using EZ-Reg. To get PINned, visit any Cobb County Parks, Recreation and Cultural Affairs facility during normal operating hours and complete a Family Account Registration Form. You must show proof of residency.  Tip: Do not wait until the day of registration to get your numbers - you may get shut out from your course.  Be sure to get PINned in advance to take advantage of EZ-Reg online registration.

Program

Registration begins

Location

Art Classes

in progress

The Art Station - Big Shanty
Winter Classes

EZ-Reg Online

in progress

Winter Classes

EZ-Reg Online

in progress

Winter Classes

EZ-Reg Online

Aquatics Classes

in progress

Winter Classes

EZ-Reg Online

Gymnastics

in progress


Cobb Gymnastics Center
Winter Classes

EZ-Reg Online

Therapeutics

in progress

Thompson Community Center
Winter Programs

EZ-Reg Online

Tennis Classes

in progress

All Cobb Tennis Centers
Winter Classes
EZ-Reg online

Recreation Centers

in progress

Cobb Recreation Centers
Winter classes and programs

EZ-Reg online

Daddy/Daughter-Mother/Son Dance
A true family event! Open to daddies and daughters, sons and mothers of all ages. Enjoy a night with your 'date' with great music, dancing, and refreshments. Dress is semiformal to formal. This is a great opportunity to make another magical memory with your child! Bring your dancing shoes and camera! There will be two dances; the annual event held at the Fullers Recreation Center and the first annual dance at the Ron Anderson Recreation Center. Register early because space is limited. Reservations are required.
.
Fees $5 Resident $10 Non-Resident
Saturday, February 7 from 6:00pm-9:00pm - Fullers Recreation Center (Barcode 20668)
For information, call (770) 509-2737
Friday, February 13 from 6:00pm-10:00pm - Ron Anderson Recreation Center (Barcode 20340)
For information, call (770) 439-3611
Online Registration Now Available for Clarkdale Park Youth Baseball
It may still be cold outside, but now is the time to register for youth baseball for the spring season with Southwest Baseball Association at Clarkdale Park.  Recreational baseball is available for ages 3-18 for boys and girls. You may register online at www.southwestbaseball.org now through January 17th or in person at Clarkdale Park on January 3rd and January 17th from 10:00am to 2:00pm.  Early bird registration by January 3rd gives $20 off each registration!
Soles for Souls
Please bring a new pair of shoes in any size to the Ward Recreation Center and we will donate them to those who have none. For information, call (770) 528-8885.

Bears for Kids in Crisis
When accident, fire and trauma strike, the Public Safety Department gives the children involved a stuffed bear to help ease the pain. Hospitals are also requesting the bears for their trauma units as well as hospice and Safe Path for Kids. Help re-stock the supply; you'll be glad you did. You can drop them off at any one of Cobb County's five recreation centers.

Volunteers Wanted
The Natural Resource Management Unit is looking for a few good volunteers.  Opportunities include working with scouts, schools, trail maintenance, gardening and habitat improvements.  Contact Kaye Wilson at (770) 528-8824 or Kaye.Wilson@cobbcounty.org for more information. 

Volunteers, Tutors and Mentors Needed
Ron Anderson Recreation Center is looking for positive and energetic role models to enhance the lives of our youth in the community. Come to Ron Anderson Recreation Center and sign up today. Contact Tiffani Ephrom or Leslie Walker, Jr. at (770) 439-3611.