Basketball - Youth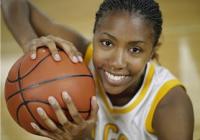 Youth basketball programs in Cobb are conducted by volunteer organizations that use Cobb facilities for practices and games. If you wish to become involved in an activity, please call or e-mail the association of your choice or contact a staff member of the Athletics Unit.
Registration Information
Each basketball association holds registration at times determined by the association. Please contact the association or see their web site for specific information regarding their registrations. General registration information is as follows:
Youth Basketball
- Registration begins in September
- Season begins in November
- Information available for youth basketball in late August.
---

Cobb Teams Shine at State Championships
Cobb County had 5 teams in 4 age groups to go on to represent the 5th District in the state wide GRPA championship tournaments on March 1st & 2nd. We had teams participating from Powder Springs, East Marietta and South Cobb Youth Basketball Associations & all of them did well. We want to thank all of the players, parents and coaches that made it this far and showed great sportsmanship along the way. We would also like to congratulate the 2013 GRPA State Champions in the 8&Under division – South Cobb All-Stars!!!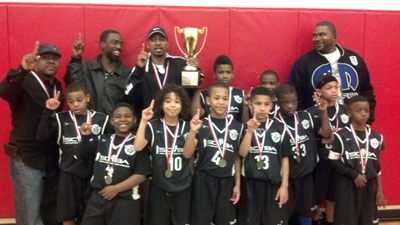 ---
Eastern District
East Marietta Junior Sports Association
Fullers Park
Ages: 8-18
(404) 250-3502
Central District
Central Cobb Basketball Association
Fair Oaks Recreation Center
Age 5-14
Contact: Shadonna Cornish (518) 768-7196
South Cobb Youth Basketball
South Cobb Recreation Center
Ages: 5-18
(404) 795-0465
www.scybabasketball.org
Western District
Powder Springs Basketball Association
Ward Recreation Center
Ages: 6-16
(770) 578-5009