Arts | Athletics-Youth | Athletics-Adult | Aquatics | Golf | Gymnastics | Natural Resources Recreation Centers | Tennis | Therapeutics | Special Events | Special Olympics
---

2012 'Fun in the Park' Photo Contest Winners Announced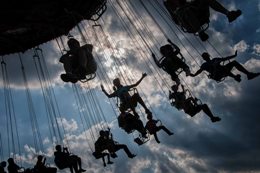 The 'Fun in the Park' Photo Contest is over for 2012 and once again we had a great response! Over 140 photos were submitted in 3 categories - General category, Nature and Wildlife, and Sports and Action. With so many great photos submitted, the panel of 6 judges had a difficult time selecting the winning photographs. Once the scores were tabulated, the following photographers were selected as the 2012 winners:
General Category
1st Place
Kevin Bradley
2nd Place
Robert Rainbow
3rd Place
David Robinson
Honorable Mention
David Robinson
Nature and Wildlife
1st Place
Denise Ribeiro
2nd Place
Maggie Van Zandt
3rd Place
Jamshid Goshtasbi
Honorable Mention
Jamshid Goshtasbi
Sports and Action
1st Place
Trish Albert
2nd Place
Nina Shack
3rd Place
Trish Albert
Honorable Mention
Larry Schnall
The panel of judges were photographers from the Cobb Photographic Society and the Paulding Photography Club. Thanks to all the judges for making the selections from numerous outstanding images, and thanks to all the photographers for their participation! Time now to start taking pictures for the 2013 contest!
Community Makes Splash at Mountain View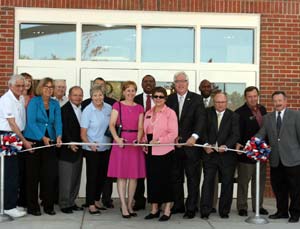 Cobb dignitaries and members of the community gathered recently to celebrate the reopening of Mountain View Aquatic Center. As part of the voter-approved 2011 Cobb Special Purpose Local Option Sales Tax, the aquatic center underwent a state-of-the-art renovation that provides improved air quality for Cobb residents. The renovation transformed the center into a more efficient and environmentally-sustainable facility.
Other improvements include fresh paint throughout, replacement of ceiling tiles, replacement of door hardware, resurfacing of all pool and bulkhead surfaces, replacement of broken ceramlc tile and grout in the locker room showers and an updated entrance featuring a new counter, carpeting and landscaping. The aquatic center is located at 2650 Gordy Parkway, Marietta. For more information, call (770) 509-4925.