Arts | Athletics-Youth | Athletics-Adult | Aquatics | Golf | Gymnastics | Natural Resources Recreation Centers | Tennis | Therapeutics | Special Events | Special Olympics
---

Tennis Center Honored; Group Raises Money for Charity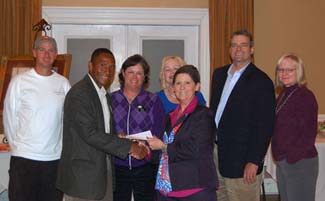 Lost Mountain Tennis Center was recently honored by United States Tennis Association - as its Georgia "Member Organization of the Year". This award recognizes outstanding services rendered to a USTA member organization in Georgia. Selection is made on the basis of service to the tennis community, service to the organization's members and service to the game of tennis.
This is the second time Lost Mountain Tennis Center has received the award; the first was in 2004. Traci Thomas has managed this facility since it opened in 2000 and she and her staff are committed to providing quality and diverse programs to the west Cobb community.
In other news, the Lost Mountain Community Tennis Association recentlydonated nearly $3,000 to the SafePath Advocacy Center. The organization raised the money from the 2013 Halloween Fright Festival Tennis Tourney in October and a silent auction held at Brookstone Country Club. SafePath helps and intervenes with abused and neglected children to educate and stop child abuse.
Recreation Employee Honored by State Organization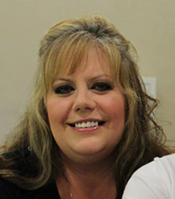 Cobb County PARKS employee Wendy Collins recently earned the Georgia Recreation and Parks Association presidential citation, presented during the organization's annual business meeting. Collins was head of the 2013 Editorial Committee for GRPA, which publishes the association's magazine three times a year.

Collins, who has been a GRPA member for 13 years, was sworn onto the GRPA board of trustees and will serve there for the next two years. She works for Cobb County as a Recreation Coordinator managing Ward Recreation Center. Congratulations to Wendy!!!
East Cobb Park Looking for Volunteers
Friends for the East Cobb Park is looking for volunteers to help with special events, sponsorships, marketing, park development, membership recruitment and much more. It's because of many great volunteers that the park was formed, enhancements are added and special events are held such as the Holiday Lights Celebration, Sunday Fundays and Astronomy Night. We'd love to have you be a part of this wonderful community asset as a volunteer.

Interested in learning more? Contact Sharon Mason, Friends for the East Cobb Park President, at president@eastcobbpark.org. Be sure to "Like" Friends for the East Cobb Park on Facebook for the latest happenings.
Georgia Return to Play Act of 2013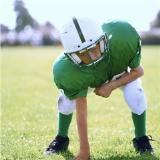 The Georgia Legislature has approved House Bill 48, which shall be known as "Georgia Return to Play Act of 2013." Effective January 1, 2014, organizations that offer youth athletic programs in Cobb County Parks will be required to educate youth athletes and their parents to understand the dangers of concussions in sports competitions and to be able to recognize when an athlete may have sustained a concussion. To better define the requirements of this law, each organization must make preparations to be in compliance with this bill. Organizations must do the following:
Concussion educational information must be provided to all coaches and officials.
Concussion educational information must be provided to all the athletes and their parents. The parent/legal guardian must sign an acknowledgement of receipt and the organization must keep this on file throughout the season.
Steps 1 & 2 must be completed prior to the athlete beginning any athletic activity in the program.
It is strongly encouraged that all coaches and officials of a youth activity complete an annual concussion recognition education course.
The Georgia Department of Public Health is referring everyone to the "Heads Up - Concussion in Youth Sports" program offered by the CDC. On this site, the following information is being provided to comply with the bill:
Parent/athlete information sheets in english and spanish
Program posters to have at your facilities
On-line training program for coaches/officials
Coach's clipboard sheets
Cobb County Parks, Recreation, & Cultural Affairs will have all the information posted on their website and strongly encourages everyone who has a child participating in youth sports to complete the on-line training course. The program takes about 45 minutes and provides a comprehensive look at recognizing the signs and symptoms a child will display when sustaining a concussion. A link to the program on the CDC website can be found here: CDC - Concussion Program.

The Federal Centers for Disease Control and Prevention estimate that as many as 3.9 million sports-related and recreation-related concussions occur in the United States each year. Concussions in sports are a serious issue with long-term risks and complications if not treated properly. Always remember "When in doubt, sit them out". Recognizing the signs and symptoms of a concussion is the key factor as to whether a child should return to play, and the training program provides valuable information to assure the athlete is ready to enter back into the game safely.