About PRCA
Latest News
Events Calendar
Parks & Facilities
Programs
Photo Gallery
Employment
Contact Us
Downloads

Program Registration

General Information

Upcoming Events

Special Events
Civic Center
Anderson Theatre
Jim Miller Park
MHB Amphitheatre
The Art Place Theatre
Mable House Arts Ctr

Cobb County Parks, Recreation and
Cultural Affairs

Administrative Office:
1792 County Services Pkwy
Marietta, GA 30008
Phone: (770) 528-8800
Fax: (770) 528-8813

Hours: 8:00am – 5:00pm
Monday – Friday


Eddie Canon
Director


Terrence Ramsey
Recreation Services

Division Director
Terrence.Ramsey@cobbcounty.org

Benjie Brumbeloe
Parks Services

Division Director
Benjie.Brumbeloe@cobbcounty.org

Elizabeth Weaver
Arts/Cultural Affairs
Division Director
EWeaver@cobbcounty.org


Privacy Policy

Cobb County...Expect the Best!




Cobb County Parks, Recreation, Cultural Affairs Department
Arts | Athletics-Youth | Athletics-Adult | Aquatics | Community Ctrs | Golf | Gymnastics |
Natural Resources | Recreation Ctrs | Tennis | Therapeutics | Special Events | Special Olympics
---
Welcome!

It's hard to say there's nothing to do in Cobb County, whether you care to walk, ride, play or relax. If you like the outdoors, we have sports parks, walking trails and golf courses. If you prefer climate-controlled fun, we have indoor swimming pools, basketball gyms and even our own cultural centers. And if you just want to be entertained, world-famous acts regularly stop here to perform at our stage theatre or our outdoor amphitheatre.

We support team and individual play, coach individual excellence and sportsmanship and promote environmental awareness. Welcome to the Cobb County Parks, Recreation and Cultural Affairs Department, where fun is easy to find.
Click the banner below to view the lastest newsletter

Sign up here to receive the newsletter and county news alerts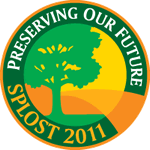 SPLOST 2011
Preserving Our Future

On March 15, 2011 referendum on a four-year SPLOST was approved by voters. This program will be in effect from January 1, 2012 thru December 31, 2015.
---

Securely shred documents and donate shoes at KCB event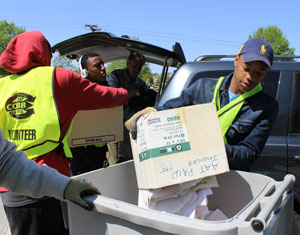 Residents have the opportunity to have their household documents securely shredded and donate gently-worn shoes to help people in need. Keep Cobb Beautiful will host a free Document Shredding Day and Shoe Collection 9:00am-12:00pm, Saturday, September 13th.
The event will be held at Piedmont Church, 570 Piedmont Road, Marietta. Only paper products will be accepted. Plastics, CDs, floppy discs, electronics, cardboard and large binders with metal rings or clips will not be accepted. People are also asked to bind or tape shoes in pairs. For more information, call (770) 528-1135.
2014 'Fun in the Park' Photo Contest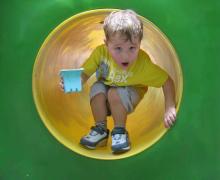 As you are out enjoying Cobb County Parks, Recreation and Cultural Affairs parks and activities, be sure to bring your camera and capture the fun and memories of your sports activities, the beauty of nature and wildlife in the parks, and anything else that shows why you enjoy your day at the park. The 10th Annual "Fun in the Park' Photo Contest will be accepting entries throughout the summer. Enter up to 10 of your best shots for fun and awards! Open to all photographers. Digital and print photos accepted. See rules and download entry form below at the photo contest web page.
---