About PRCA
Latest News
Events Calendar
Parks & Facilities
Programs
Photo Gallery
Employment
Contact Us
Downloads

Program Registration

General Information

Upcoming Events

Special Events
Civic Center
Anderson Theatre
Jim Miller Park
MHB Amphitheatre
The Art Place Theatre
Mable House Arts Ctr

Cobb County Parks, Recreation and
Cultural Affairs

Administrative Office:
1792 County Services Pkwy
Marietta, GA 30008
Phone: (770) 528-8800
Fax: (770) 528-8813

Hours: 8:00am – 5:00pm
Monday – Friday


Eddie Canon
Director


Terrence Ramsey
Recreation Services

Division Director
Terrence.Ramsey@cobbcounty.org

Benjie Brumbeloe
Parks Services

Division Director
Benjie.Brumbeloe@cobbcounty.org

Elizabeth Weaver
Arts/Cultural Affairs
Division Director
EWeaver@cobbcounty.org


Privacy Policy

Cobb County...Expect the Best!




Cobb County Parks, Recreation, Cultural Affairs Department
Arts | Athletics-Youth | Athletics-Adult | Aquatics | Community Ctrs | Golf | Gymnastics |
Natural Resources | Recreation Ctrs | Tennis | Therapeutics | Special Events | Special Olympics
---
Welcome!

It's hard to say there's nothing to do in Cobb County, whether you care to walk, ride, play or relax. If you like the outdoors, we have sports parks, walking trails and golf courses. If you prefer climate-controlled fun, we have indoor swimming pools, basketball gyms and even our own cultural centers. And if you just want to be entertained, world-famous acts regularly stop here to perform at our stage theatre or our outdoor amphitheatre.

We support team and individual play, coach individual excellence and sportsmanship and promote environmental awareness. Welcome to the Cobb County Parks, Recreation and Cultural Affairs Department, where fun is easy to find.
Click the banner below to view the lastest newsletter

Sign up here to receive the newsletter and county news alerts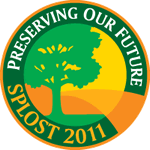 SPLOST 2011
Preserving Our Future

On March 15, 2011 referendum on a four-year SPLOST was approved by voters. This program will be in effect from January 1, 2012 thru December 31, 2015.
---

Fishing Rodeo at Lost Mountain Park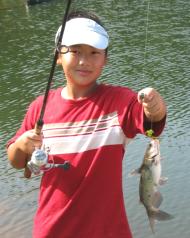 Cobb Parks' Natural Resource Management unit will be hosting the 'Annual Fishing Rodeo' on Saturday, July 26th from 9:00am–11:00am at Lost Mountain Park. Four age divisions will be offered: 3–6, 7–9, 10–12 and 13–16. Trophies will be awarded for the most fish caught in each age group as well as the 5 biggest fish overall. The event is free, so grab your fishing pole and join us for a morning of fishing and fun!! For more information, please contact John Purcell at (770) 528-8825 or john.purcell@cobbcounty.org.

Natural Resource Management Offers Fun Programs in July
Outdoor programs offered by the Natural Resource Management unit of Cobb County PARKS provide children an opportunity to learn about nature in a fun and hands-on way. Here is a list of the "Outdoor Romping and Creek Stomping" Family programs scheduled for this month:

July 31st: "Hiking and Biking" at the Cobb County Corps Property, Allatoona Creek Trails in Acworth. Wear your sneakers or hiking shoes and join us for a guided hike to the wetland to see turtles and Great Blue Heron nests and/or a bicycle ride through the park. There are big open fields with dirt paths where you can bring your bicycle to ride or you may take a staff guided ride on the "Rusty Bucket Loop" (1 mile) beginners mountain biking trail.

Each program is $2.00 per person (registration required). To register, email karen.faucett@cobbcounty.org or call (770) 528-8803.

2014 'Fun in the Park' Photo Contest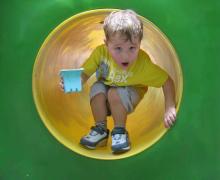 As you are out enjoying Cobb County Parks, Recreation and Cultural Affairs parks and activities, be sure to bring your camera and capture the fun and memories of your sports activities, the beauty of nature and wildlife in the parks, and anything else that shows why you enjoy your day at the park. The 10th Annual "Fun in the Park' Photo Contest will be accepting entries throughout the summer. Enter up to 10 of your best shots for fun and awards! Open to all photographers. Digital and print photos accepted. See rules and download entry form below at the photo contest web page.
Resurfacing of Silver Comet Trail; Closures Planned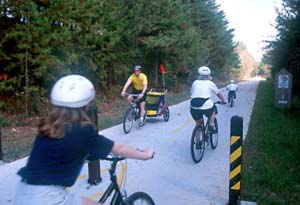 The 2011 Special Local Option Sales Tax provided funds being used to make major improvements around Cobb County and its six cities. For example, Cobb Department of Transportation staff is coordinating a resurfacing effort for the entire Cobb portion of the Silver Comet Trail, funded by SPLOST.
Resurfacing is expected to begin June 2nd and run through August 29th. The 12.8 mile trail will be repaired and resurfaced in four sections. Each two to four mile long section will be closed to all traffic for approximately three weeks. Work will included pavement repair, resurfacing, restriping and shoulder restoration. All closure dates below are subject to change:
Section one, Monday, June 2-Friday, June 20
Between Mavell Road and Floyd Road
Section two, Monday June 23-Friday, July 11
Between Floyd Road and Anderson Farm Road
Section three, Monday, July 14-Friday, Aug. 1
Between Anderson Farm Road and Old Lost Mountain Road
Section four, Monday, Aug. 4-Friday, Aug. 22
Between Old Lost Mountain Road and the Paulding County line
Resurfacing activities are only scheduled Mondays through Fridays, and some work is scheduled at night. The entire trail will be open for use on weekends and holidays. Each section will be completely finished and opened before the next section is started and closed. For more information about the project, visit the DOT website. For more information on the 2011 SPLOST and its impact, click here.
---