---

Enjoy hunting for candy canes at free family event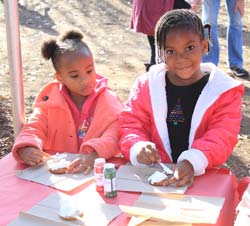 Cobb County PARKS will host the annual Candy Cane Hunt from 10:00am-noon, Saturday, December 7th, at The Mable House. Families will enjoy decorating cookies, roasting marshmallows, building ginger bread houses and hunting for candy canes. This free event will also include a photo with Santa and is sponsored by the South Cobb Business Association and the Kermit C. Sanders Lodge 13 Fraternal Order of Police.
Mable House is located at 5239 Floyd Road, Mableton. For more information, call (770) 528-8885.

Jingles and Jammies
Bring your family to this fun annual holiday event to be held Saturday, December 14th at 10:00am at the Ward Recreation Center. Enjoy brunch, make a gingerbread house, sing Christmas carols, and watch a fun play. This year's production is of "A Charlie Brown Christmas". Fee is $10 per person, pre-registration is required. To register, call (770) 528-8885 or register online (activity code 63843). This is an event that will be enjoyed by the entire family - don't forget to wear your pajamas!!!
'Mommy and Me' Tea at The Mable House
Come and have tea with your favorite princess! The 'Mommy and Me' Tea Party will be held Sunday, December 8th at the Mable House Arts Center. We have two seating times available: 12:30pm and 2:00pm. Space is limited so call (770) 819-3285 and make your reservations early. Tables are available that seat 4 ($40), 6 ($60), or 8 ($80). You are sure to have a delectable time!
2013 Empty Bowl Brunch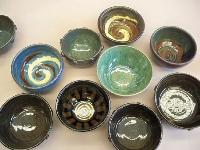 This year's Empty Bowl Brunch will be held on December 15th from 11:00am-1:30pm. The Empty Bowl Brunch is where pottery teachers, staff, and students have donated their time and talents to make bowls that will be sold for charity. This is by far our favorite day of the holiday season! Get your ticket to purchase a beautiful hand-made bowl and have your fill of home-made soups or chilis!
All funds go to local charities helping to make everyone's season bright! Our Empty Bowl Brunch has raised over $20,000 for local charities since our first brunch in 2002. Volunteers are needed to make bowls, donate soup, chili or bread, sell tickets, assist patrons in selecting bowls or serve food and beverages. To volunteer, call (770) 509-2700. Tickets can be purchased at The Art Place - Mountain View (checks made out to Mountain View Arts Alliance). For more information visit www.theartplace.us.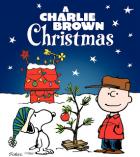 "A Charlie Brown Christmas"
You know the story - now see the play! St. Nick's Cafe will host "A Charlie Brown Christmas" on December 7th. The show is presented by The Art Place and the Mountain View Arts Alliance. Tickets are on sale at www.theartplace.us or at The Art Place for limited walk-in purchases (checks payable to MVAA or exact cash). Tickets are $10 each for all ages. Shows are at 8:30am, 10:30am and 12:30pm. Breakfast will be provided for the 8:30am and 10:30am shows. Lunch will be provided at the 12:30pm show. Food will be provided by Jason's Deli!
Tennis Center Honored; Group Raises Money for Charity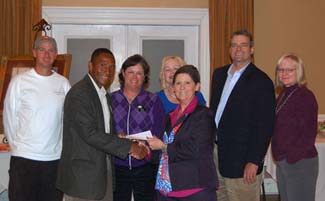 Lost Mountain Tennis Center was recently honored by United States Tennis Association - as its Georgia "Member Organization of the Year". This award recognizes outstanding services rendered to a USTA member organization in Georgia. Selection is made on the basis of service to the tennis community, service to the organization's members and service to the game of tennis.
This is the second time Lost Mountain Tennis Center has received the award; the first was in 2004. Traci Thomas has managed this facility since it opened in 2000 and she and her staff are committed to providing quality and diverse programs to the west Cobb community.
In other news, the Lost Mountain Community Tennis Association recentlydonated nearly $3,000 to the SafePath Advocacy Center. The organization raised the money from the 2013 Halloween Fright Festival Tennis Tourney in October and a silent auction held at Brookstone Country Club. SafePath helps and intervenes with abused and neglected children to educate and stop child abuse.
Recreation Employee Honored by State Organization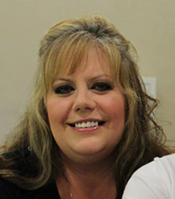 Cobb County PARKS employee Wendy Collins recently earned the Georgia Recreation and Parks Association presidential citation, presented during the organization's annual business meeting. Collins was head of the 2013 Editorial Committee for GRPA, which publishes the association's magazine three times a year.

Collins, who has been a GRPA member for 13 years, was sworn onto the GRPA board of trustees and will serve there for the next two years. She works for Cobb County as a Recreation Coordinator managing Ward Recreation Center. Congratulations to Wendy!!!
Silver Comet Trail Bridge Sections Under Repair
Six pedestrian bridges along Cobb County's 12.8-mile Silver Comet Trail will be closed to the public this winter while Cobb County Department of Transportation (CCDOT) crews repair or replace pedestrian bridge ends over Powder Springs Creek, Lucille Creek, Noses Creek, Olley Creek, Nickajack Creek and Cooper Lake Road.

The repair work, funded by the 2011 SPLOST, will result in consecutive closures of each pedestrian bridge from Jan. to April 2014, resulting in NO ACCESS and NO DETOURS across the bridges during construction. At the same time the pedestrian bridge work is being conducted, additional crews will be improving other areas along the Silver Comet Trail by repairing fences, drainage systems and grading. "The repairs will preserve the original historic pedestrian bridges," says Faye DiMassimo, Director of Cobb County Department of Transportation. "Once the work is completed, the pedestrian bridges will be reopened providing safe access to all who enjoy using them."

Cobb County officials strongly advise the public to pay close attention to all warning signs and stay out of CLOSED construction zones, as there will be severe drop offs, some as deep as ten feet, which could cause serious injury or death to anyone ignoring the posted warnings. Not every area under construction will be completed closed off to the public. CCDOT officials warn trail users to slow down when approaching all signs, and in areas not completely closed, and for bike users, be prepared to dismount and walk through. More work will be conducted on the Trail next spring where a rolling trail closure will occur as the entire Silver Comet trail is resurfaced. The combined projects will result in the Cobb County Silver Comet Trail looking like a new trail.

Built between 1890 and 1904, the 61.5-mile Silver Comet Trail follows the abandoned railroad line once traveled by Silver Comet train passengers traveling from Atlanta and Birmingham to New York, Philadelphia and Washington. CCDOT converted the trail into a scenic 12.8 mile paved multi-use trail in the 1990's. The County section of the trail begins in Smyrna and travels west through southern parts of the County.

Information and project updates will be posted at www.cobbdot.org or contact the project manager at james.hudgins@cobbcounty.org.