Al Bishop Softball Complex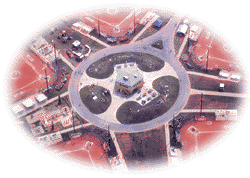 1082 Al Bishop Drive
Marietta, GA 30008
(770) 528-8860

The Al Bishop Softball Complex is the hub of league and tournament action sponsored by the Cobb recreation department. Built in 1979 and located on Al Bishop Drive in Marietta near Jim R. Miller Park (Cobb County fairgrounds), the nationally recognized facility annually hosts about 2,500 tournament games and another 2,000 league games on its five fields. More than 175 adult teams participate each spring-summer league season, while another 120 teams play during the fall season. League play is offered in several classifications including men's, women's, coed, church and fast-pitch. The spring-summer league season runs from mid-March through July each year, followed by the fall season from mid-August to mid-October. The Bishop Complex tournament schedule runs from the first weekend of March through October. Tournament play is offered in various classifications including men's and women's slow-pitch, men's fast-pitch, youth fast-pitch, coed slow-pitch, senior slow-pitch and youth slow-pitch. Additionally, the complex has hosted 41 Amateur Softball Association (ASA) national championships, 11 United States Specialty Sports Association (USSSA) world tournaments and 19 Independent Softball Association (ISA) world tournaments.
---

Bishop Complex named to USSSA Hall of Fame
The Al Bishop Complex recently was inducted into the Georgia USSSA Slow-Pitch Softball Hall of Fame, becoming the first softball complex in Georgia to receive the honor. Built in 1979, the Bishop Complex has hosted USSSA qualifying tournaments since 1980, including 11 USSSA World Tournaments. Currently, more than 20 USSSA tourneys are scheduled each summer at Al Bishop, including the prestigious USSSA Conference Tournament for major teams played over the Memorial Day Weekend.
---

Al Bishop Softball Complex Staff:
Brooks Tinsley - Facility Manager (770) 528-8862
Sheila Kracala - Administrative Assistant (770) 528-8861